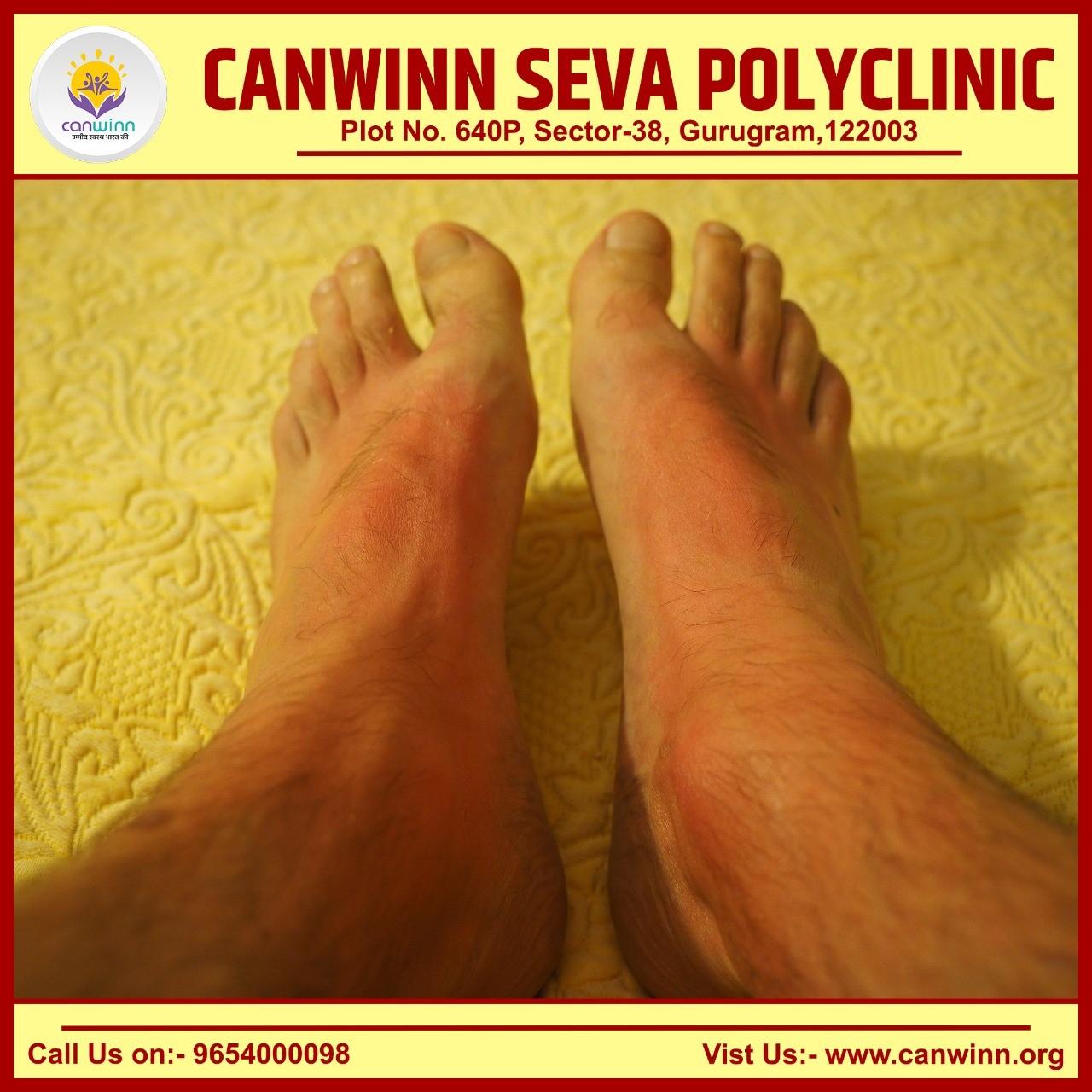 The skin is the biggest organ and is composed of water and cells. When someone is exposed to the sun for an extended period of time, the nerves inside the skin boost blood flow and bring immune system cells upwards, which causes redness. A sunburn is a red and painful skin condition caused by overexposure to sunlight. It generally emerges after a few hours of being exposed to too much ultraviolet (UV) radiation. It can range from minor to severe. Sunburn causes various skin difficulties and problems such as wrinkles, skin cancer, and dark patches when exposed to the sun on a regular basis. Home remedies can help heal it, but it takes a few days.
Symptoms of Sunburn
Home Remedies for Sunburn
Home remedies are always the best approach to treating sunburn, but they might take a few days to work. Instead of using chemicals on delicate skin, natural remedies can be used to treat sunburn.
Aloe vera:

– Aloe vera is a miraculous plant known for its healing abilities. It works wonders for skin problems. To treat sunburn, just extract the pulp from an aloe vera plant, peel it, and apply it straight to the skin to minimize redness and inflammation. Aloe vera soothes the skin and provides a calm feeling on sunburned skin.

A cool bath:

– When we are exposed to the sun, our skin becomes hot and painful. A cold shower, on the other hand, can diminish both in a single take. Water not only helps to cool the body, but it also helps to balance skin tone by removing tan.

An ice pack:-

An ice pack functions similarly to a shower. If your skin has turned bright red, apply ice to it. However, it is often difficult to use immediately on sunburned skin since the cold causes greater discomfort.

Fuller's earth:-

Fuller's earth is well known for its antiseptic and anti-inflammatory qualities. As a result, it aids in the healing of sunburned skin. Fullers earth also aids in skin lightening and de-tanning.

Cucumber :-

Cucumber paste has natural antioxidants and analgesic properties. One can easily make a paste of cucumber and then apply it directly to the skin, including the face.

Using yogurt:-

Yogurt is high in beneficial enzymes and probiotics. Someone can naturally apply unflavored yogurt directly to the skin. It helps in skin cooling.
Treatment of Sunburn
Medicines:

– If a person has a serious sunburn, he or she should visit a doctor since it will deteriorate over time and create dark patches on the skin. Nonsteroidal anti-inflammatory medicines (NSAIDs) such as aspirin, ibuprofen, or naproxen can be used to reduce pain, but only with a doctor's prescription. Medicated lotions work quicker than home cures, so aloe-vera-based lotions can be used.

Precautions:- Precautions are always preferable to cures. Sunburn, on the other hand, appears to be a minor concern; however, it is painful and increases the risk of cancer in children. Rather than taking medications and using time-consuming therapies, one should avoid prolonged sun exposure.
Coconut oil:-

Although coconut oil has excellent moisturizing effects, it should be avoided. because it retains heat under the skin, increasing the symptoms.

Sunscreen:-

sunscreen should be a must while going outside. Even if a person is going to be in the shade, he or she should apply sunscreen lotion.

Sun protective clothing:-

When wearing clothes, it is mandatory that the clothes not only provide full coverage but also be dark in colour, as dark colours provide better protection against UV rays.

Dehydration

:- Sunburn can be exacerbated by dehydration. While drinking water will not prevent sunburn, it will help to reduce symptoms and speed up healing, so drinking more fluids is also beneficial.

Limit your time outside:-

Limit your time in the sun between 10:00 AM and 4:00 PM. UV rays are at their peak at this time. Children, in particular, should minimise sun exposure during this period.

Sunglasses :- Wear sunglasses with 99 percent to 100 percent UV absorption lenses to provide maximum eye and skin protection.