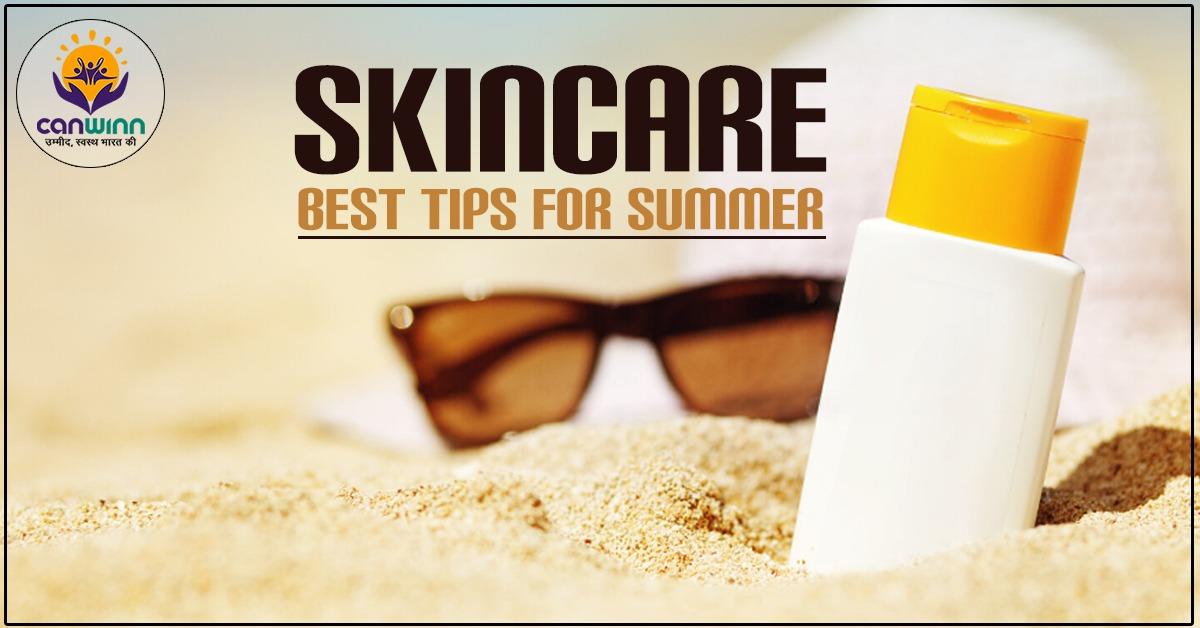 Summer, a time that comes with lots of things. Notably, the atmosphere of summer days has a significant effect on our skin. And we cannot afford to compromise with our skin. Therefore, today we will throw some soothing shade on the Best skincare tips For Summer. You do not have to struggle to get glowing skin in summer naturally.
Nevertheless, you cannot achieve the fruitful results without putting any efforts. Follow a healthy summer skincare routine and see how wonderful your skin will become.
Below are skin care tips for summer in India that will keep your skin happy and flawless in the hot days.
1) A little change in Summer skincare products
First, you have to switch your winter facewash to summer. You need a skin-nourishing facewash. Similarly, it would be best if you had a face wash that can remove dirt and oil from your skin in the summer days.
2) Incorporate Antioxidants in the summer skincare routine
If you want to spend on something, go for the antioxidant serum in the summer days. You can pick vitamin C serum to protect your skin on the hot days. Serum protects your skin from environmental damage, hydrates it, boosts collagen production, etc. Therefore, you can add serum in Summer skincare products. In addition, consume a diet full of citrus fruits, green leafy vegetables, green tea, nuts, and whole grains.
3) Skin Hydration is must
In summer days, your skin needs to be moisturized and hydrated. Drink plenty of water throughout the day. Consume lots of juicy fruits. An easy way to instantly hydrate your skin and treat specific skin conditions like dryness, acne, oil, etc is buying a hydrating mask. A mask will repair, rehydrate, and soothe your skin in the summer days.
4) Exfoliate Regularly for Smoother Skin
Exfoliation is the secret to keep your skin brighter and smoother even in the summertime. Summer skincare tips home remedies involve the best way to exfoliate your skin. You can remove skin trash and piled up dead cells with the proper exfoliation.
You can use coffee, oil, and sea salt for the exfoliation at home. However, don't just exfoliate your face and neglect your entire body. Gently exfoliate your skin in the summer days.
5) Wear Sunscreen
The most common and obvious thing to do in Summer days is to apply your sunscreen before going into the sun. Pick the sunscreen between 30-50 SPF, and that covers UVA and UVB rays.
6) Cut Down on Makeup
Especially if you are a makeup lover, go easy in the summer days. Try to wear minimal makeup so your skin can easily breathe. For instance, the hot and humid atmosphere of summer suppresses the skin's strength to breathe. Therefore, scratch off the heavy things from the makeup list.
7) Use a Refreshing Toner
It is a good idea to carry a refreshing toner with you in the summer days. Opt for the toner that can close your pores and prevent various skin conditions. You can use a homemade toner using cucumber or aloe vera, mint leaves, and rose water.
8) Change Your Moisturizer
Don't continually use heavy creams that you have been using in winter days. Light moisturizers are the best for summer days. Therefore, notice the weather requirement the next time you go out to buy any product.
9) Stay in the shade
You can stay in the shade to protect yourself from the scorching heat. In case you have to go in the sunlight, wear clothes and hats that can protect you.
Final Words by Canwinn Foundation!
The best tip for glowing skin in summer naturally is to carry a cooling face mist with you. Using this frequently will keep your skin refreshing and hydrated. Make a spray using the extract of cucumber and mint leaves with rose water.
Skincare routine will also include taking cold showers in summer rather than hot baths. With the above tips, keep your skin glowing in the hot days.
You can stay in touch with Canwinn Foundation to get more astonishing tips!