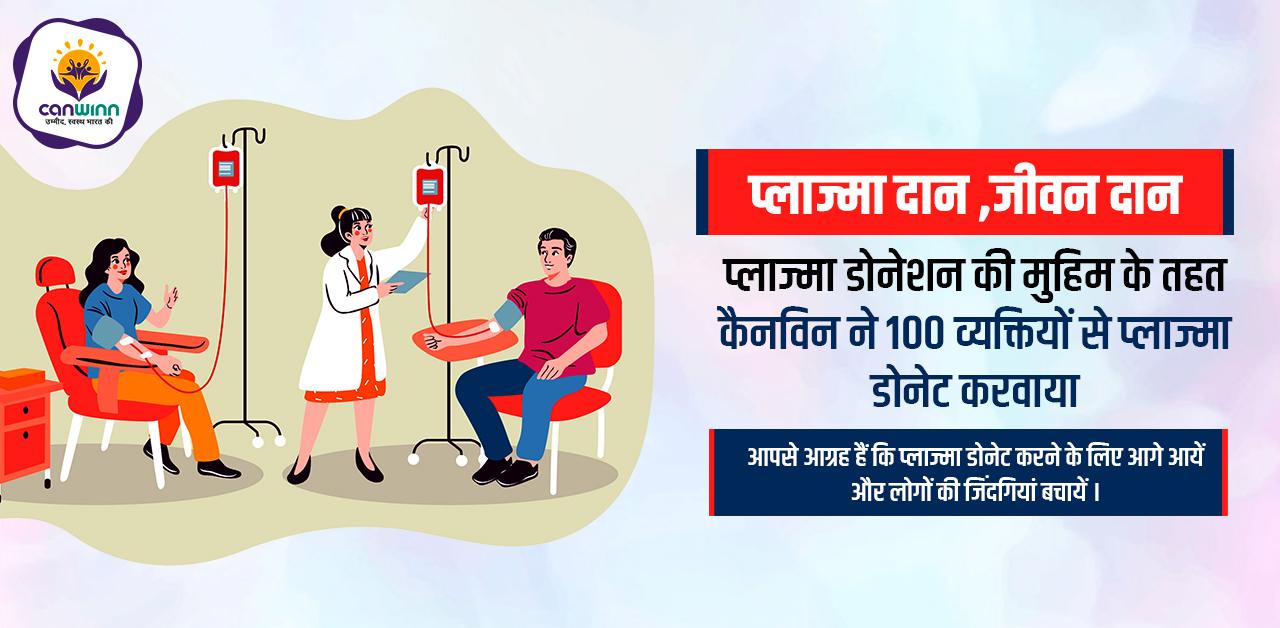 The pandemic situation has suddenly increased plasma demand. Plasma is considered to be very essential to treat COVID-19 patients. Thus, blood supply has been suffering intensively. And authorities have been trying hard to fulfil this requirement. Submit your details Here – Plasma Donation Form
Humanity is in our Blood
Blood requirements in emergencies never end. Though, the blood supply is not that affected in the ordinary days than in the corona period. This uncertain time of the corona outbreak has brought a dramatic fluctuation in plasma supply.
Currently, there is big chaos going across the world. Plasma donation has become the demand of situation to save lives. Therefore, people need each other to survive these dark times.
It is a human thing to help the needy ones. Many people are coming forward to donate plasma so that other people can survive.
Importance of Plasma therapy during COVID-19
Plasma therapy has been proven to be very effective in fighting against coronavirus (Covid-19). As plasma therapy is effective and the cases of COVID-19 increasing day by day, the need for plasma donation has also been rising.
Plasma is required to treat the COVID-19 patients that have reached to severe stage of this viral infection. Plasma donation has become a great act of compassion during such critical times.
The treatments of serious corona cases with plasma therapy are successful. The survivors can also donate plasma after some specific time. Doctors say- plasma donation is causing no negative effects like weakness, interference in immunity, etc. Furthermore, before you can donate plasma, your doctor will check if you are eligible to donate plasma or not.
Who can donate plasma?
The age group between 18 and 60 is eligible to donate plasma. In this age group, a person was tested corona positive and tested negative after treatment of 14 days, can donate plasma.
However, a complicated problem is that many patients are asymptomatic. Thus, it is hard to identify if they are corona positive or not. The arrangements have been done by the government to distinguish asymptomatic patients.
You might not be eligible to donate plasma if you:
• Do not have an ID proof
• Undergoing from certain medical conditions like diabetes, heart disease, immune deficiencies
• Taking certain medications like blood thinners, immunosuppressants
Plasma Donation at Canwinn Foundation
During the corona pandemic, Canwinn Foundation has become strongly active in providing as much help as possible.
The very best thing is that Canwinn has recently reached 100 plasma donations that is a big achievement at this time. Plasma is so crucial for the COVID-19 patients who are extremely serious. The highest plasma donation has been received by Canwinn Foundation in Gurugram. The foundation has been working so hard for the plasma donation and eventually saving lives.
A single donated plasma can save two lives. And every life is important.
Canwinn with its team is notifying people about plasma donation and saving lives. They have informed people through social media, videos, flax, etc so people can come forward to donate plasma. The plasma donation program of the Canwinn Foundation continues to progress. Hopefully, Canwinn will save many more lives against Coronavirus.
Canwinn and its team request you to come forward to donate plasma and save lives!