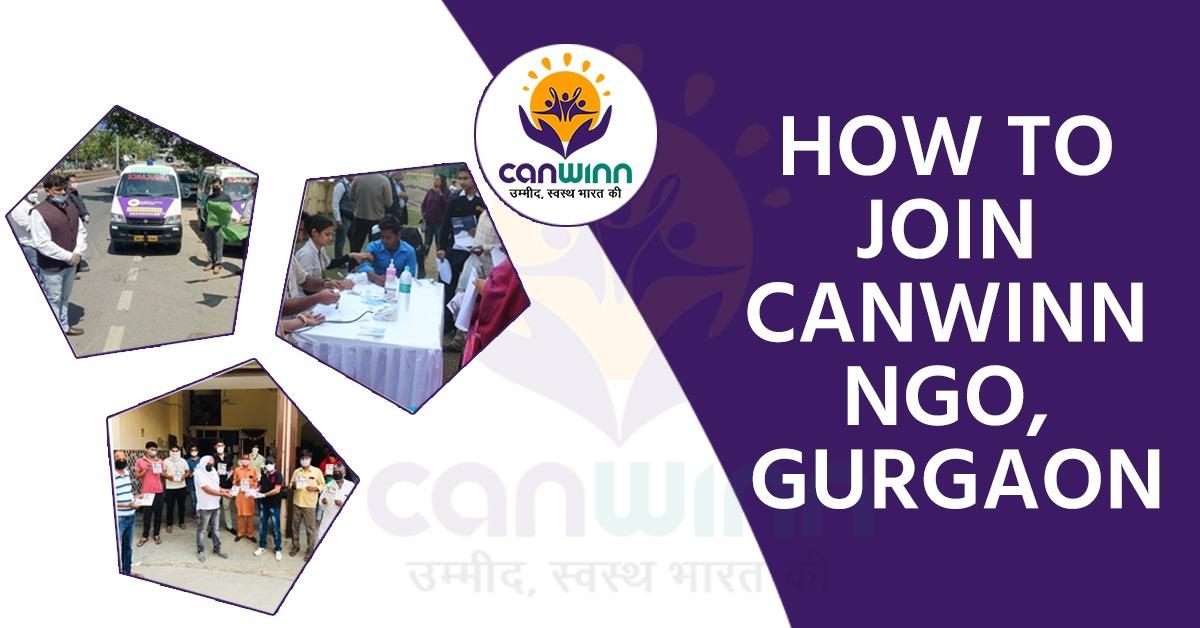 First, let us introduce what Canwinn is?
CANWINN is the non-governmental organization in Gurugram that solely serves to people's welfare. The main purpose of the Canwinn Foundation is to Conquer various ailments. It is active in spreading awareness among people about Covid-19, Cancer, Arthritis, Thyroid, and cardiovascular diseases all over India.
Canwinn has a big team of volunteers that is passionately active in serving people of Gurugram. By looking into the Canwinn's social works, many people aspire to join it and serve all human purposes.
Also read: Canwinn E-card: Health Checkup, Flat Discounts, Free Ambulance
How to join Canwinn NGO?
Above all, it needs strength and courage in people to serve others unconditionally. Not everyone wants to deliver with their inner strength without getting something in return. But those who are ready to do so, are the real heroes.
If you are all ready to contribute to Canwinn's noble initiatives, all you have to do is get in touch.
Some steps to joining Canwinn Foundation:
Visit the website of Canwinn Foundation
Explore the contact us page and note down the given numbers
Contact them via call, email, sms, whatever suits you
If you are finding it difficult, call on the helpline number
You can also visit in person on the given address
24*7 Helpline No:- +91-9654000098
Services of Canwinn Foundation
Since the unpredictable Corona outbreak occurred in our country Canwinn Foundation has taken many more initiatives to help the general public go through these tough times.
The social services of this NGO are wonderful and have been helping a lot of people in the Gurugram. Some of their special services include:
Blood Box Services: This service allows people to contact Canwinn foundation for the blood requirement this blood box serves as a mediator because both giver and taker are associated with this service.
Free Ambulance Service: Canwinn is active in providing Free Ambulance Service in Emergency situations. When you encounter an emergency, you don't have to bother about the Ambulance because canwinn's Ambulance service is fast and absolutely free.
Free home delivery of medicines: Medicines are the essential commodity that we need for mild pain to severe injuries. Canwinn has taken the initiative to start free home delivery services of medicines from the reputed medical stores.
Free Online consultancy with the top doctors: Without bothering to visit the clinic and wait for your number, you can just avail of the free online consultancy services provided by the canwinn. This service has been started so that people who are in need don't have to face the trouble of clinics.
If you have any query or Suggestion. Feel free to Comment or You can call us on our helpline no. mention above. Stay Home Stay Safe