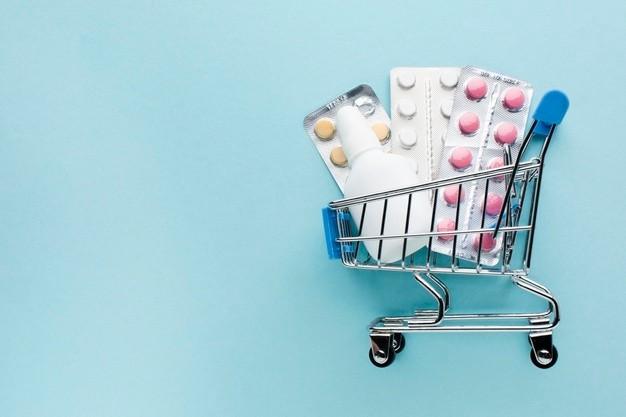 Nowadays, everything is available at the click of a finger. You can get groceries, gadgets, and food items delivered right to your doorstep. The latest entrant to this club is the online pharmacy.
Consumers are substituting trips to the pharmacy with clicks on their mobile phones and other devices. Since patients and their families are already stressed about their illness, buying medicines poses an additional burden. Online pharmacies have eliminated the latter.
Medical care has come a long way from waiting in queues for a basic consultation to quick diagnosis performed through phone calls, or video meets arranged by online pharmacies.
As per reports, nearly 250 online pharmacies have appeared in India recently to capture over Rs. 1000 crores of the Indian medicine market. Start-ups like MedLife and Netmeds offer a convenient and reliable medical ecosystem for consumers.
Advantages of online pharmacies
Simple order and delivery
The websites and apps of online pharmacies are user-friendly and simple to use. Some offer facility of several months of supply of medicines. All you need is to browse the app, key in medicines to your cart, upload a prescription and make a purchase. It is a simple procedure, even for first-time users.
For safeguarding the interest of consumers, online pharmacies do adhere to rules and regulations of the legal system. They ensure that drugs feature proper bar codes and labels and are sold only after gaining a valid prescription. They deliver medicines in packages sealed at the factory and after matching batch numbers with digital records. The latter helps in keeping expired drugs away from the market and ensures authentic medicines reach the consumer.
Buying medicines online comes with its share of benefits in terms of saving on costs. When you buy medicines online, there is the opportunity to avail of many deals and discounts. Also, one can save money and time for traveling to a store or waiting in long queues.
For buying medicines, just like any important product, one must do detailed research. Online pharmacies offer the necessary information to consumers through detailed blogs and product pages. One can access information related to dosage, ingredients, and any potential side effects of medicines. Such product pages boost the knowledge of the customer and aid them in making informed purchases.
Immediate treatment is simply a click away ever since the proliferation of online pharmacies. People are able to gain online appointments with certified doctors arranged by online pharmacies and avoid wasting time in queues for consulting about basic ailments. After such e-consultation, users can order the prescribed medicines in a quick and convenient mode.
Many customers shy of ordering certain drugs at a brick-and-mortar store because of the stigma attached to them. This ranges from simple items like sanitary napkins to potent anxiety drugs. Online purchase of such items helps you maintain your privacy.
Online stores have huge stocks of various kinds of medicines because of their arrangement with pharma companies. Those medicines in shortage in medical stores can be found in online pharmacies. Additionally, if one is living in a remote area that lacks good medical stores, buying medicines online proves to be a great boon. 
In sum, buying medicines online has many tangible benefits. However, some regard online shopping for medicines as a risky activity in which one may be cheated with fake and harmful drugs. There is also the danger of self-medication and lack of proper medical supervision. However, with proper research and extra care, you can enjoy more the benefits of online pharmacies rather than succumb to their dangers.