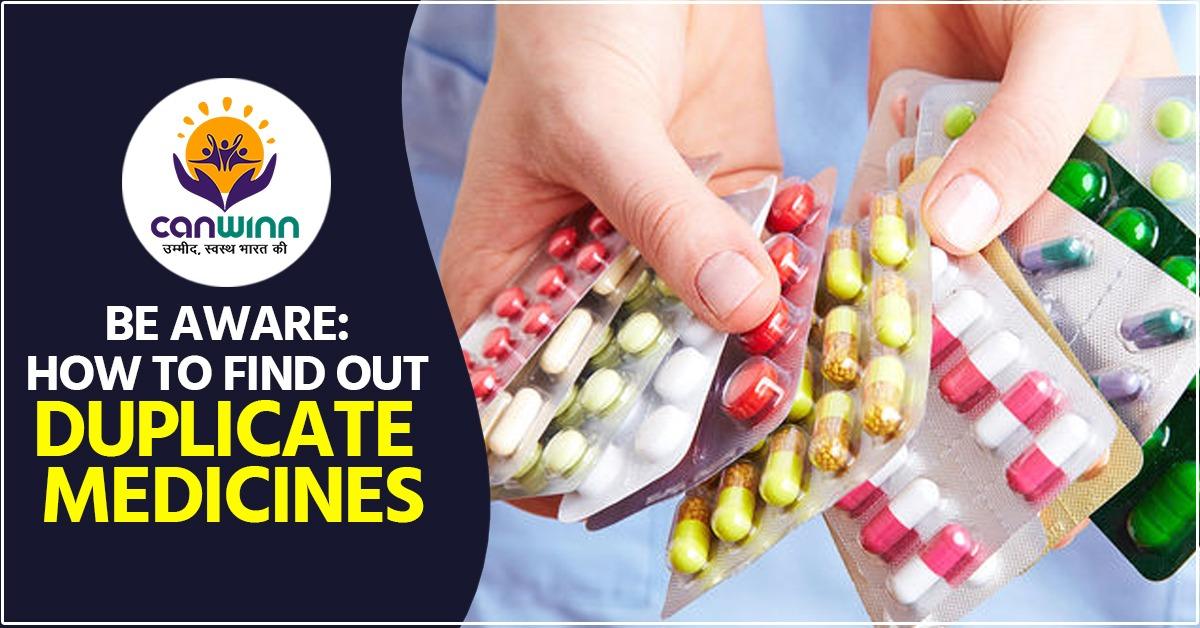 Circulation of fake medicines has become a big issue nowadays. Falsified and substandard medicines are not only illegal, but they are harmful to our bodies. Therefore, it is even essential for us to find out duplicate medicines and disclose them. When you look for detecting bogus-drugs, it won't be as easy as it seems. In the market, some medicines are completely fake while some are adulterated. Which means potentially dead medicines do not offer the desired results. You can also consult With doctors.
To prevent any danger from taking fake medicines, you can try some ways to verify medicine in India.
How to find out duplicate medicines?
It is not surprising that pharmaceutical companies yield high benefits with the duplicate drug supply. This is the most consequential threat to human lives. Thus, you should know how to verify medicine online with some tips and tricks.
1) Check the Packaging
The very first point to find out duplicate medicines is to check medicine details. This is the most convenient way that can let you know about the duplicity. Therefore, examine the packaging of medicines:
Unusual fonts
Print color
Spelling errors
Compare with your older packet of the same medicine
2) Make sure there is no Breakage in the Seal
It is very obvious to check if the medicine you are purchasing has a proper seal. When you find any breakage or damage in the seal, do not buy it. And this should be done especially with bottled medicine.
3) Check the Tablets/Dosage Form
While buying the medicines study the dissimilarities and physical appearance like:
Color
Size
Uniformity
Consistency
Shape, etc.
4) Physical Attributes of Tablets
Below are some basic physical characteristics that you should see in the drugs:
Cracks and splits in the capsules
Small pieces of medicines
Inordinate powder at the bottom of the medicine container
The crystal-like appearance on the tablets
Unusual Softening or hardening
Spots on tablets or discoloration
5) Side Effects and allergies
If you are experiencing continuous allergies from medicines intake, there might be a problem. Therefore, consult your doctor immediately.
6) Price
To find out duplicate medicines, you can check and compare the price of medicines you are buying. Most often, drug-bogus companies lure customers by offering medicines at cheap rates. Therefore, you should be aware of such fake medicines offer.
7) Brands of medicines
There are so many medicine brands are available in the pharmaceutical industry. Therefore, you should opt for the brands that have a good reputation in the market. This will cut down the risk of buying duplicate medicines.
8) Check medicine details
Another way to verify the medicine is by checking the details. Therefore, you should check the medicine expiry date, medicine batch number, and the address of the manufacturer on the secondary package and primary package.
In addition, a person can check the medicine batch number online to confirm the authenticity of medicine.
9) Verify Manufacturer's Address
Medicine companies with a good reputation or international companies possess a well-tracking system that makes it easy to verify.
On the other hand, if the medicine company is fake, it will not print the correct address on medicines. So, check if the address is printed or just a country name is written on the medicine packet.
How to verify medicine online?
There are websites available that allow you to verify medicine online. For this, find out the website and simply enter your country, contact number, and "Authentication Code" printed on the medicine strips.
You can track the medicine details by tracking the batch number or authentication code.
What are the Risks Related to Fake Medicines?
Taking duplicate medicines can result in many health issues and these can be severe if you are taking the medicines for a long time.
Active ingredients in the duplicate medicines do not come with accuracy.
Different ingredients can cause serious side effects
The medicines might not be processed with proper official guidelines
Medicines might contain toxic ingredients that are not good for your health
In conclusion, tracking batch numbers to find out duplicate medicines is helpful and you can use them primarily. Duplicate medicines are harmful and poisonous and you should beware of them.
You the ways to find out about counterfeit drugs and stay away from them. Canwinn Offers 15% Discount On Authentic Medicines. You Can order From us.
Stay aware, stay healthy!