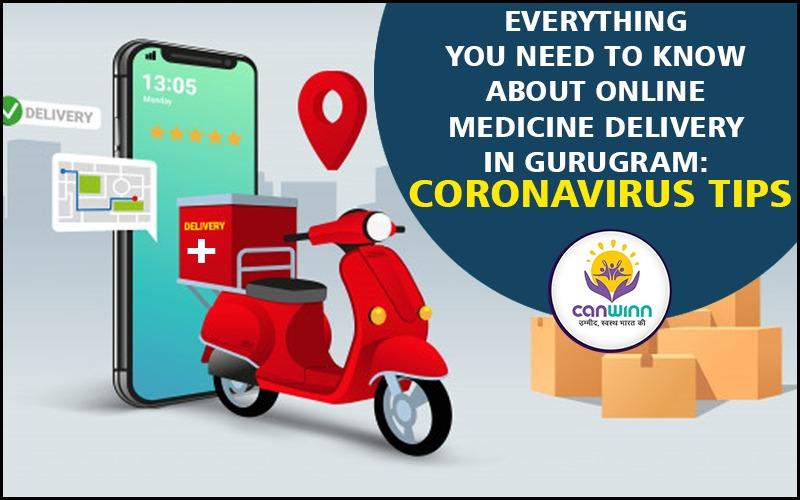 Currently, due to the pandemic policies concerning online medicine delivery in Gurugram has been temporarily changed. Even the refilling prescriptions procedure has changed by keeping in mind coronavirus tips for some safety measures.
There is a lot of stockpiling going on right now with regards to toilet paper, non-perishable foods, and hand sanitizer.
Not to ignore, people have been opting to replenish their prescriptions sooner than usual so they do not have to rush again or in case, if there are shortages of those, too.
Let us tell you that when it comes to refilling a prescription you will notice that it is not quite as simple as purchasing.
Which medicines should I stock up on?
When the outbreak has been started to spread all over the country the Centers for Disease Control and Prevention (CDC) recommended keeping several weeks worth of a prescription in hand. Of course, it is crucial for that part of the public which is vulnerable having a higher risk for severe complications from the coronavirus stock up their prescribed medicine. Older adults, people with chronic health conditions, and those with weak immunity fall under the vulnerable category.
Canwinn Foundation recommended that every person should stock up with at least a month's supply in case of an emergency situation. However, Canwinn is all available to deliver online medicines in Gurugram with a 15% discount and a free home delivery anytime anywhere. For the sake of mankind, this critical time requires us to corporate and support each other. Due to the corona quarantine period, many medications and ingredients that are being manufactured in other states or countries can be delayed, therefore, having sufficient supply will do a good.
How can I refill prescriptions in advance?
If you ever face the situation where you needed to stock up on your prescription medicines you must know that it is not a simple procedure as asking for more at the drugstore counter. Supplies of Each and every kind of prescription varies.
For the convenience, in light of COVID-19′s spread, some medical providers are temporarily adjusting their policies. The early refills might be allowed or not it all depends on them. If you have any queries, please do contact Canwinn Foundation.
What are my prescription delivery options?
Before venturing out to buy your prescriptions in person during the lockdown, consider looking into your pharmacy's delivery options. If the free shipping option is available then do not go out, stay at home and order for your medicines.
Some organizations have started some delivery options to help out people who are staying at home because of the coronavirus.
As the coronavirus continues to evolve, the updates also have been changing frequently. It is possible that some information and Recommendation in this article will change. We suggest you do a regular check up with CDC, WHO, and your local health department websites for accurate data and recommendations.
During this Corona outbreak, Canwinn Foundation is providing medicines with a 15% discount at your doorstep in Gurugram, Haryana.
Use this service during the pandemic and don't go outside your home. Follow Lockdown 4.0 with honesty.
You can also get the free Ambulance Services from Canwinn Foundation. Our services are limited to Gurugram only. There are many other health related services like Blood Box, Tele-consultancy, etc are available to grab. Contact us for more details.
#Together we can fight Corona!
#Corona Haarega India jitega
#StayHomeStaySafe
#Medicine home delivery in Gurugram
Important Contact details:
Now you can Whats App on MYGOV CORONA HELPDESK +91-9013151515 for any queries related to Novel Coronavirus, or COVID-19. Your queries will be resolved in real-time with automated responses.
Helpline Number Toll-free: 1075
+91-11-23978046
Helpline Email ID: ncov2019[at]gov[dot]in OR
ncov2019[at]Gmail[dot]com
Website:
Check when you should get tested ?
Quarantine if advised
Please maintain social distance to help yourself and your family stay safe.
Find below the List of districts reporting COVID-19 cases ?
Isolation of persons traveling from affected countries or places for at least 14 days
Please watch the videos by Director, AIIMS – Delhi to learn and clear your doubts on Coronavirus ?
Coronavirus infection can be prevented through the following means ?
? Clean hand with soap and water or alcohol-based hand rub
? Cover nose and mouth when coughing & sneezing with a tissue or flexed elbow
? Avoid close contact & maintain 1-meter distance with anyone who is coughing or sneezing
For further details, contact Canwinn Foundation!
Call: +919654000098
Whatsapp: +919990597541
Email: canwinn07@gmail.com
To stay updated about corona news, follow Canwinn Foundation on Twitter, Facebook, Instagram, and YouTube!