Comprehensive Obstructive Pulmonary Disease Treatment at Canwinn Hospital
Welcome to Canwinn Hospital, where we specialize in providing comprehensive and compassionate care for individuals with Obstructive Pulmonary Disease (OPD). Our dedicated team of healthcare professionals is committed to helping you breathe easier and enjoy a better quality of life. This page will provide you with valuable information about the treatment options available at Canwinn Hospital for OPD.
The Reasons of Obstructive Pulmonary Disease
Smoking:

Tobacco smoke is the leading cause of Obstructive Pulmonary Disease. Smoking exposes the lungs to harmful chemicals and irritants, which can lead to chronic inflammation and damage to the airways. The longer and more heavily a person smokes, the higher their risk of developing OPD becomes. Even secondhand smoke exposure can contribute to the development of this condition.

Environmental Factors:

Exposure to environmental pollutants, such as air pollution, workplace dust, and chemicals, can also increase the risk of OPD. People who work in industries with high levels of dust, fumes, or chemicals, like mining or construction, are at a greater risk of developing this condition. Proper protective measures are essential in these work environments to reduce the risk.

Genetic Factors:

While smoking and environmental factors play a significant role in the development of OPD, genetics can also contribute. Some individuals may be genetically predisposed to have weaker lung structures or less effective defense mechanisms against harmful substances in the air. This genetic susceptibility can make them more vulnerable to developing OPD even with minimal exposure to risk factors.

Respiratory Infections:

Certain respiratory infections, such as frequent or severe bouts of pneumonia or bronchitis, can cause lasting damage to the airways. This damage can contribute to the development of OPD. It's essential to seek prompt medical treatment for respiratory infections to minimize their impact on lung health.

Alpha-1 Antitrypsin Deficiency:

Alpha-1 Antitrypsin Deficiency is a rare genetic condition that can lead to the early development of emphysema, a type of OPD. People with this deficiency lack a protein that protects the lungs from damage caused by enzymes produced by white blood cells. Early detection and treatment are crucial for managing this condition effectively.
Risk Factors for Obstructive Pulmonary Disease
In addition to the primary causes mentioned above, several risk factors can increase the likelihood of developing OPD. These include:
Age:

The risk of OPD increases with age, particularly after the age of 40.

Occupational Exposures:

Jobs that involve exposure to dust, chemicals, or fumes can elevate the risk.

Gender:

Historically, men have been more susceptible, but the gap is narrowing as more women smoke.

Socioeconomic Status:

Limited access to healthcare and exposure to environmental pollutants can increase risk.

Secondhand Smoke:

Non-smokers exposed to secondhand smoke are also at risk.

Respiratory Allergies:

Individuals with allergies may be more prone to airway inflammation.

Family History:

A family history of OPD or related conditions can increase the risk.
Comprehensive OPD Treatment at Canwinn Hospital
At Canwinn Hospital, we offer a multi-faceted approach to the treatment of OPD. Our goal is to tailor a treatment plan that suits your unique needs and helps you achieve the best possible outcomes. Here are some of the key components of our OPD treatment:
Medication Management:

Our experienced pulmonologists will prescribe medications tailored to your specific condition. These may include bronchodilators, corticosteroids, and antibiotics to manage symptoms and prevent exacerbations.

Lifestyle Modifications:

Lifestyle plays a significant role in managing OPD. Our healthcare team will provide guidance on smoking cessation, dietary changes, and exercise programs to help improve your lung function and overall health.

Pulmonary Rehabilitation:

Canwinn Hospital offers a comprehensive pulmonary rehabilitation program designed to enhance your lung function, increase physical endurance, and provide education on managing OPD symptoms effectively.

Oxygen Therapy:

For individuals with severe OPD, oxygen therapy may be recommended to ensure an adequate oxygen supply to the body. Our state-of-the-art facilities are equipped to provide oxygen therapy as needed.

Surgical Interventions:

In some cases, surgical procedures like lung volume reduction surgery or lung transplantation may be considered for advanced OPD. Our expert surgical team will evaluate your eligibility and discuss these options with you.

Psychological Support:

Living with a chronic respiratory condition can be challenging. Canwinn Hospital offers psychological support services to help you cope with the emotional and psychological aspects of OPD.

Regular Monitoring:

We emphasize the importance of regular check-ups and monitoring to track the progress of your condition. Our healthcare professionals will work closely with you to adjust your treatment plan as needed.
Symptoms of Obstructive Pulmonary Disease
Welcome to our comprehensive guide on the symptoms of Obstructive Pulmonary Disease (OPD). If you or a loved one are experiencing respiratory issues or suspect you may have OPD, understanding the symptoms is crucial for early detection and proper management. OPD encompasses several respiratory conditions, including chronic obstructive pulmonary disease (COPD) and asthma. While symptoms may vary from person to person, here are some common signs to be aware of:
A word from our leaders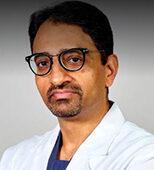 Dr. Hitesh Garg
Sector 45, Gurugram
Artemis Hospital Gurugram
CanWinn Foundation team has been working in an excellent way.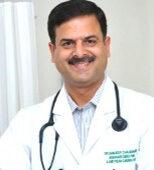 Dr. Sanjeev Choudhary
Artemis Hospital Gurugram
Marengo Asia Gurugram
CanWinn Foundation has taken a very unique step for the society.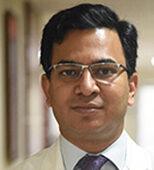 Dr. Subhash
Artemis Hospital Gurugram
Fortis Hospital Gurugram
Exceptional and in-depth service to common people by CanWinn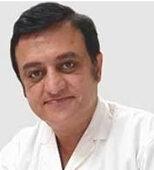 Dr. Arun Saroha
Artemis Hospital Gurugram
Max Hospital Gurugram
A Very dedicated team for the welfare of society.