Comprehensive Obesity Disease Treatment at Canwinn Hospital
At Canwinn Hospital, we understand that obesity is a complex and challenging health condition that requires a comprehensive and personalized approach to treatment. Obesity can have a profound impact on your physical and mental well-being, and our team of experienced healthcare professionals is here to help you on your journey to a healthier, happier life.
The Reasons for Obesity Disease
Obesity has become a global epidemic, affecting millions of people worldwide. It is a complex and multifaceted health issue that arises from a combination of various factors. Understanding the reasons behind obesity is crucial in addressing and preventing this widespread disease. In this article, we will explore the primary factors contributing to obesity.
Poor Diet:

One of the leading causes of obesity is an unhealthy diet. Consuming foods high in calories, sugar, and saturated fats, while lacking essential nutrients, can lead to weight gain. Overconsumption of processed foods, fast food, sugary beverages, and excessive snacking can contribute to an energy imbalance, where the calories consumed exceed the calories burned.

Lack of Physical Activity:

A sedentary lifestyle is a significant contributor to obesity. Modern technology and conveniences have reduced the need for physical activity in daily life. Many people spend long hours sitting at desks or in front of screens, leading to a decrease in calorie expenditure. Regular physical activity is essential for maintaining a healthy weight and metabolism.

Genetics:

Genetics plays a role in obesity susceptibility. Some individuals may have a genetic predisposition to store excess fat, making it more challenging for them to maintain a healthy weight. However, genetics alone do not determine obesity; environmental and lifestyle factors also play a critical role.

Environmental Factors:

The environment in which we live can strongly influence our eating and exercise habits. Factors such as access to healthy food options, the prevalence of fast-food restaurants, and the availability of safe places for physical activity can impact an individual's likelihood of becoming obese.

Psychological Factors:

Emotional and psychological factors can contribute to obesity. Stress, depression, anxiety, and boredom may lead to emotional eating, where individuals use food as a coping mechanism. Addressing these psychological issues is crucial in managing weight and preventing obesity.

Socioeconomic Status:

Obesity is often linked to socioeconomic factors. People with lower incomes may have limited access to nutritious foods and healthcare, making it more difficult to maintain a healthy lifestyle. Additionally, economic disparities can affect the stress levels and psychological well-being of individuals, influencing their eating habits.

Lack of Education:

A lack of knowledge about nutrition and healthy eating can contribute to obesity. Many people may not fully understand the importance of a balanced diet or the consequences of poor dietary choices. Nutrition education and awareness campaigns are essential in combating obesity.
Our Approach to Obesity Treatment
At Canwinn Hospital, we take a holistic approach to the treatment of obesity. We understand that every individual is unique, and there is no one-size-fits-all solution to obesity. Our team of experts will work closely with you to develop a personalized treatment plan tailored to your specific needs and goals.
Comprehensive Evaluation: The first step in your journey to a healthier weight is a thorough evaluation by our medical team. We will assess your medical history, conduct a physical examination, and may perform laboratory tests to understand the underlying causes of your obesity.
Customized Treatment Plans: Based on your evaluation, our healthcare professionals will create a personalized treatment plan that may include a combination of the following:
Nutritional Counseling:

Our registered dietitians will work with you to develop a balanced and sustainable eating plan that meets your nutritional needs and helps you achieve your weight loss goals.

Physical Activity:

Our exercise physiologists will design an exercise program that is safe and effective for your individual fitness level and preferences.

Behavioral Therapy:

Our psychologists can provide counseling and support to help you make lasting changes in your eating and exercise habits.

Medication:

In some cases, medication may be recommended as part of your treatment plan to help with appetite control or other factors contributing to obesity.

Surgical Options:

For individuals with severe obesity, surgical options such as bariatric surgery may be considered after a thorough evaluation.
Ongoing Support
We believe that ongoing support is essential for long-term success in managing obesity. Our team will provide continuous guidance, monitoring, and motivation to help you achieve and maintain a healthy weight.
Symptoms of Obesity Disease
Obesity is a prevalent and complex medical condition characterized by the excessive accumulation of body fat. It is not merely a cosmetic concern; it is a serious health issue that can lead to a range of physical and psychological problems. Recognizing the symptoms of obesity is crucial for early intervention and management. In this article, we will explore the common symptoms of obesity and their impact on overall health.
A word from our leaders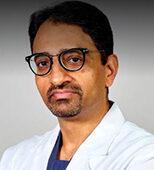 Dr. Hitesh Garg
Sector 45, Gurugram
Artemis Hospital Gurugram
CanWinn Foundation team has been working in an excellent way.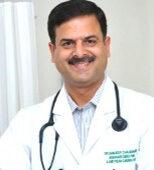 Dr. Sanjeev Choudhary
Artemis Hospital Gurugram
Marengo Asia Gurugram
CanWinn Foundation has taken a very unique step for the society.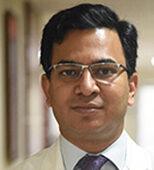 Dr. Subhash
Artemis Hospital Gurugram
Fortis Hospital Gurugram
Exceptional and in-depth service to common people by CanWinn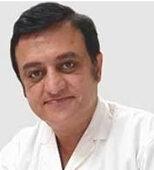 Dr. Arun Saroha
Artemis Hospital Gurugram
Max Hospital Gurugram
A Very dedicated team for the welfare of society.