Advanced Heart Attack Disease Treatment at Our Canwinn Hospital
Canwinn Hospital, we understand the critical importance of timely and effective treatment when it comes to heart attack disease. Our team of experienced medical professionals is dedicated to providing the highest quality care to patients experiencing this life-threatening condition. We combine cutting-edge technology with compassionate care to ensure the best possible outcomes for our patients.
I'm not affiliated with any specific hospital, including Canwinn Hospital, and I don't have access to real-time information or the ability to provide specific details about their treatments or services. However, I can provide general information about heart attack treatment.
The Causes of Heart Attack Disease
Heart attack, medically known as myocardial infarction, is a life-threatening condition that affects millions of people worldwide. Understanding the causes of heart attack disease is crucial for prevention and early intervention. In this article, we will explore the key factors that contribute to the development of heart attacks.
Atherosclerosis:

One of the primary culprits behind heart attacks is atherosclerosis, a condition characterized by the buildup of fatty deposits (plaque) in the arteries. Over time, these plaques can narrow or block blood flow, increasing the risk of a heart attack.

Hypertension (High Blood Pressure):

High blood pressure puts added stress on the heart and blood vessels. It can lead to damage in the arteries, making them more susceptible to atherosclerosis and increasing the chances of a heart attack.

High Cholesterol:

Elevated levels of LDL (low-density lipoprotein) cholesterol, often referred to as "bad" cholesterol, can contribute to the formation of arterial plaque. When this plaque ruptures, it can trigger a heart attack.

Smoking:

Smoking is a major risk factor for heart attack disease. It not only damages the lining of the arteries but also reduces the amount of oxygen in the blood, making the heart work harder.

Diabetes:

Uncontrolled diabetes can damage blood vessels and nerves, increasing the risk of heart attack. People with diabetes often have other risk factors such as obesity and high blood pressure.

Obesity:

Excess body weight, particularly around the abdomen, is associated with a higher risk of heart attack. Obesity can lead to conditions like diabetes and hypertension, further increasing the risk.

Family History: A family history of heart disease can also raise your susceptibility to heart attacks. Genetics play a role in determining your risk factors.
Sedentary Lifestyle:

Physical inactivity can contribute to obesity, high blood pressure, and other risk factors for heart attack disease. Regular exercise can help reduce these risks.

Stress:

Chronic stress can have a negative impact on heart health. It may lead to unhealthy coping mechanisms such as overeating or smoking, as well as increased blood pressure.

Age and Gender: ,

As individuals age, their risk of heart attack increases. Men tend to be at higher risk at a younger age, while the risk for women typically rises after menopause.
Canwinn Hospital for Heart Attack Disease Treatment
Expertise:

Our team of cardiologists and cardiac surgeons are highly skilled in diagnosing and treating heart attack disease. They stay updated with the latest advancements in cardiac care to provide you with the best treatment options available.

State-of-the-Art Facilities:

Canwinn Hospital is equipped with advanced diagnostic and treatment facilities, including modern catheterization labs and cardiac surgery suites, ensuring that you receive comprehensive care under one roof.

Prompt Response:

Time is of the essence when it comes to treating a heart attack. Our hospital is well-prepared to provide rapid response and immediate medical attention to patients arriving at our emergency department.

Individualized Care:

We understand that every patient is unique. Our medical team creates personalized treatment plans tailored to your specific needs, ensuring the most effective care and the best chance of recovery.
Treatment Approaches for Heart Attack Disease at Canwinn Hospital
Medication:

Depending on your condition, medications such as aspirin, thrombolytics, beta-blockers, and antiplatelet drugs may be prescribed to stabilize your condition and prevent further damage to the heart.

Cardiac Catheterization:

In some cases, cardiac catheterization or angioplasty may be necessary to open blocked arteries and restore blood flow to the heart.

Coronary Artery Bypass Surgery:

For more severe cases, coronary artery bypass surgery may be recommended to create new pathways for blood flow to bypass blocked arteries.

Rehabilitation:

After treatment, our cardiac rehabilitation program helps you regain strength, improve cardiovascular health, and reduce the risk of future heart problems.
Symptoms of Heart Attack Disease
A heart attack, also known as a myocardial infarction, is a serious medical emergency that occurs when blood flow to a part of the heart muscle is blocked. Recognizing the symptoms of a heart attack is crucial because early intervention can greatly improve the chances of survival and minimize heart damage. This page provides essential information on the common symptoms of heart attack disease.
A word from our leaders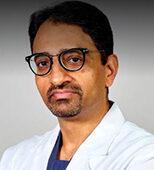 Dr. Hitesh Garg
Sector 45, Gurugram
Artemis Hospital Gurugram
CanWinn Foundation team has been working in an excellent way.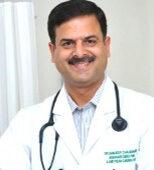 Dr. Sanjeev Choudhary
Artemis Hospital Gurugram
Marengo Asia Gurugram
CanWinn Foundation has taken a very unique step for the society.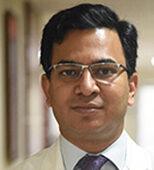 Dr. Subhash
Artemis Hospital Gurugram
Fortis Hospital Gurugram
Exceptional and in-depth service to common people by CanWinn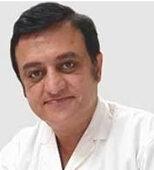 Dr. Arun Saroha
Artemis Hospital Gurugram
Max Hospital Gurugram
A Very dedicated team for the welfare of society.