Comprehensive Coronary Bypass Surgery Disease
Welcome to Canwinn Hospital's dedicated page on the treatment of Coronary Bypass Surgery. Our mission is to provide the highest quality care to patients suffering from coronary artery disease, helping them regain their health and well-being. Here, we will walk you through what coronary bypass surgery entails, the benefits, our specialized approach, and what you can expect when choosing Canwinn Hospital for your cardiac care needs.
Coronary Bypass Surgery, also known as Coronary Artery Bypass Grafting (CABG), is a surgical procedure designed to improve blood flow to the heart muscle. It is typically recommended when coronary arteries become narrowed or blocked due to the buildup of fatty deposits, known as atherosclerosis. This procedure involves creating a bypass around the blocked artery using a healthy blood vessel from another part of the body or a synthetic graft.
Why Choose Canwinn Hospital for Coronary Bypass Surgery?
Expertise:

Our team of skilled cardiac surgeons and healthcare professionals has extensive experience in performing coronary bypass surgeries, ensuring you receive the best care possible.

State-of-the-Art Facilities:

We offer cutting-edge technology and well-equipped surgical suites to ensure the highest standards of safety and effectiveness during your procedure.

Personalized Care:

Every patient is unique, and our approach reflects that. We tailor our treatment plans to your specific needs, ensuring the best possible outcome.

Supportive Environment:

We understand that undergoing surgery can be a stressful experience. Our compassionate staff is here to support you every step of the way, providing emotional and psychological support alongside medical care.
The Role of Coronary Bypass Surgery
Coronary bypass surgery, also known as coronary artery bypass grafting (CABG), aims to restore proper blood flow to the heart muscle by bypassing blocked or narrowed coronary arteries. During the procedure, a surgeon utilizes blood vessels from other parts of the body (commonly the leg or chest) to create grafts, redirecting blood flow around the blocked arteries.
Preparation: The patient is prepared for surgery, and anesthesia is administered to induce a deep sleep.
Graft Harvesting: Blood vessels, typically the saphenous vein from the leg or internal mammary artery from the chest, are harvested for grafts.
Cardiopulmonary Bypass: The surgeon temporarily stops the heart, diverting blood flow through a heart-lung machine.
Graft Placement: The grafts are carefully attached to the coronary arteries to create new pathways for blood to reach the heart muscle.
Closure: After ensuring proper blood flow, the heart is restarted, and the chest is closed.
Benefits of Coronary Bypass Surgery
Improved Blood Flow:

By creating a new pathway for blood to flow to the heart muscle, coronary bypass surgery can significantly enhance blood circulation, reducing the risk of heart attack and other cardiac complications.

Relief from Angina:

Patients often experience relief from chest pain (angina) after undergoing bypass surgery, allowing them to lead a more active and comfortable life.

Enhanced Quality of Life:

This procedure can improve your overall quality of life, as it enables you to engage in physical activities without the limitations imposed by coronary artery disease.

Increased Longevity:

For many patients, coronary bypass surgery can extend their lifespan and reduce the likelihood of future heart problems.
Common Symptoms After Coronary Bypass Surgery
Coronary bypass surgery disease, often referred to as coronary artery disease (CAD) or atherosclerosis, is a condition characterized by the narrowing or blockage of the coronary arteries. These arteries supply oxygen and nutrient-rich blood to the heart muscles. When the flow of blood is restricted due to the accumulation of plaque (composed of fat, cholesterol, and other substances), the heart may not receive an adequate supply of blood, leading to various symptoms.
A word from our leaders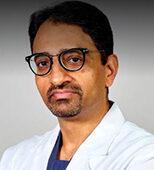 Dr. Hitesh Garg
Sector 45, Gurugram
Artemis Hospital Gurugram
CanWinn Foundation team has been working in an excellent way.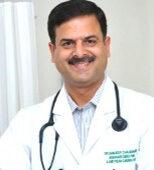 Dr. Sanjeev Choudhary
Artemis Hospital Gurugram
Marengo Asia Gurugram
CanWinn Foundation has taken a very unique step for the society.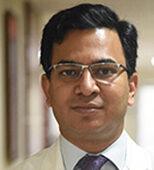 Dr. Subhash
Artemis Hospital Gurugram
Fortis Hospital Gurugram
Exceptional and in-depth service to common people by CanWinn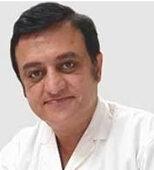 Dr. Arun Saroha
Artemis Hospital Gurugram
Max Hospital Gurugram
A Very dedicated team for the welfare of society.