Comprehensive Coma Disease Treatment at Canwinn Hospital
At Canwinn Hospital, we understand the profound impact that coma can have on patients and their loved ones. Coma is a complex medical condition that requires specialized care and attention. Our dedicated team of medical professionals is committed to providing the highest level of care and treatment for patients in a coma, offering hope and support to both patients and their families.
Causes of Coma
Traumatic Brain Injury (TBI): One of the most common causes of coma is a severe head injury, often resulting from accidents, falls, or assaults. TBI can lead to a range of neurological impairments and may result in a coma if the brain sustains significant damage.

Stroke: A stroke occurs when there is a disruption in the blood supply to the brain, leading to brain cell damage. Depending on the location and extent of the stroke, it can cause a coma.

Seizures: Prolonged or recurrent seizures, especially those that are not controlled with medication, can induce a coma. This is known as status epilepticus.

Infections: Serious infections like encephalitis or meningitis can affect the brain and cause a coma if left untreated.

Metabolic Disorders: Disorders such as diabetic ketoacidosis, severe electrolyte imbalances, or liver failure can lead to a coma by disrupting normal brain function.

Toxic Substances: Ingestion or exposure to toxic substances, including drugs, alcohol, or certain chemicals, can result in a coma.

Hypoxia: Lack of oxygen to the brain, often due to drowning, suffocation, or severe respiratory failure, can cause a coma.

Brain Tumors: Large brain tumors or those causing increased pressure within the skull can lead to a coma.

Hemorrhage: Intracranial bleeding, such as subarachnoid hemorrhage or intracerebral hemorrhage, can cause a coma if not promptly treated.

Medication Overdose: An overdose of certain medications, such as opioids or sedatives, can depress the central nervous system to the point of inducing a coma.
Consequences of Coma
The consequences of a coma can vary widely depending on its cause, duration, and the extent of brain damage. Some potential outcomes include:
Brain Damage: Prolonged coma can lead to irreversible brain damage, affecting a person's cognitive, motor, and sensory functions.

Physical Impairments: Individuals who emerge from a coma may experience muscle weakness, impaired coordination, and difficulty with mobility.

Cognitive Impairments: Coma survivors may suffer from memory loss, attention deficits, and other cognitive impairments.

Emotional and Psychological Effects: Coma survivors and their families often face emotional challenges, including depression, anxiety, and post-traumatic stress disorder.

Rehabilitation: Many coma survivors require extensive rehabilitation, including physical, occupational, and speech therapy, to regain lost skills and abilities.
Our Approach to Coma Disease Treatment
At Canwinn Hospital, we take a holistic approach to coma disease treatment, focusing on the physical, emotional, and psychological well-being of our patients. Our multidisciplinary team of experts includes neurologists, intensivists, neurosurgeons, and rehabilitation specialists who work together to create individualized treatment plans tailored to each patient's unique needs.
Our Approach to Coma Disease Treatment
At Canwinn Hospital, we understand the complexity and urgency of treating Coma Disease. Our multidisciplinary team of experts combines cutting-edge medical technology with compassionate care to provide the best possible outcomes for our patients. Here's an overview of our approach:
Prompt Diagnosis: Early and accurate diagnosis is crucial in Coma Disease cases. Our experienced medical professionals utilize advanced diagnostic tools and techniques to identify the underlying cause and severity of the coma, which guides our treatment plan.
Individualized Treatment Plans: Each patient's condition is unique, and we tailor our treatment plans accordingly. Our team collaborates to develop a personalized approach that may include medications, surgeries, or other medical interventions as needed.
Monitoring and Support: Patients in a coma require continuous monitoring and support. We have state-of-the-art facilities and a dedicated team of nurses and critical care specialists to ensure the highest level of care and safety.
Rehabilitation Services: Recovery from Coma Disease can be a long and challenging process. Canwinn Hospital offers comprehensive rehabilitation services, including physical therapy, occupational therapy, and speech therapy, to help patients regain their functional abilities.
Family-Centered Care: We recognize the emotional toll Coma Disease can have on patients and their families. At Canwinn Hospital, we provide family-centered care, offering support, education, and guidance to help families navigate this difficult journey.
Symptoms of Coma Disease
Welcome to our comprehensive guide on the symptoms of coma disease. Coma, a state of unconsciousness where an individual is unresponsive and unable to wake up, can be caused by various underlying medical conditions. Recognizing the symptoms of coma is crucial for timely medical intervention and understanding the potential causes.
A word from our leaders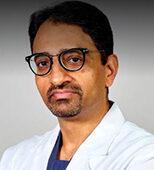 Dr. Hitesh Garg
Sector 45, Gurugram
Artemis Hospital Gurugram
CanWinn Foundation team has been working in an excellent way.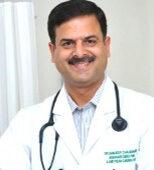 Dr. Sanjeev Choudhary
Artemis Hospital Gurugram
Marengo Asia Gurugram
CanWinn Foundation has taken a very unique step for the society.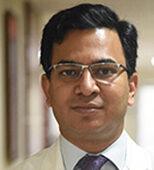 Dr. Subhash
Artemis Hospital Gurugram
Fortis Hospital Gurugram
Exceptional and in-depth service to common people by CanWinn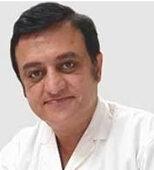 Dr. Arun Saroha
Artemis Hospital Gurugram
Max Hospital Gurugram
A Very dedicated team for the welfare of society.