Comprehensive Chronic Lung Disease Treatment
Are you or a loved one struggling with chronic lung disease? At Canwinn Hospital, we understand the challenges that come with managing these conditions, and we are here to provide you with the highest quality care and support. Our team of dedicated healthcare professionals specializes in the treatment and management of chronic lung diseases, ensuring that you receive the best care possible.
Canwinn Hospital is a leading healthcare institution renowned for its expertise in treating chronic lung diseases. With a commitment to excellence, we have become a trusted destination for patients seeking comprehensive care and innovative treatments. Our state-of-the-art facility is equipped with the latest technology and staffed by a team of experienced pulmonologists, respiratory therapists, and nurses.
Welcome to Canwinn Hospital, your trusted partner in the treatment of Chronic Lung Disease. Our dedicated team of healthcare professionals is committed to providing you with the highest quality care and support throughout your journey to better respiratory health.
The Reasons for Chronic Lung Disease
Smoking and Tobacco Use: One of the most significant contributors to chronic lung disease is smoking and tobacco use. Cigarette smoke contains harmful chemicals that can damage the lungs over time. 
Environmental Factors: Environmental factors can play a pivotal role in the development of chronic lung diseases. Exposure to certain substances and pollutants can lead to respiratory problems. 
Genetics and Family History: While environmental factors play a significant role, genetics also contribute to chronic lung diseases. If you have a family history of conditions like asthma, cystic fibrosis, or alpha-1 antitrypsin deficiency, you may be at a higher risk of developing a lung disease.
Respiratory Infections: Respiratory infections, especially if left untreated, can lead to chronic lung conditions. These infections can cause scarring and damage to the airways and lung tissue, increasing the risk of chronic disease.
Aging: As individuals age, the risk of developing chronic lung diseases also increases. Lung function naturally declines with age, making older adults more susceptible to conditions like COPD and pulmonary fibrosis.
Our Approach to Chronic Lung Disease Treatment
At Canwinn Hospital, we understand that each patient is unique, and their treatment needs to be tailored to their specific condition and circumstances. Our approach to treating Chronic Lung Disease is comprehensive and patient-centered, focusing on the following key principles:
Expert Team:

Our multidisciplinary team of pulmonologists, respiratory therapists, nurses, and support staff are dedicated to providing the highest level of care. They stay up-to-date with the latest advancements in respiratory medicine to offer you the best possible treatment options.

Individualized Treatment Plans:

We work closely with each patient to develop a personalized treatment plan that takes into account their medical history, lifestyle, and preferences. This approach ensures that you receive the most effective and suitable treatment.

Advanced Diagnostic Tools:

We employ state-of-the-art diagnostic tools and techniques to accurately assess your lung function and identify the underlying causes of your condition. This allows us to make informed decisions about your treatment.

Holistic Care:

In addition to medical interventions, we emphasize the importance of lifestyle modifications, pulmonary rehabilitation, and patient education. Our goal is to empower you with the knowledge and tools to manage your condition effectively.

Supportive Environment:

We understand that living with Chronic Lung Disease can be challenging. Our hospital provides a supportive and compassionate environment to help you cope with the emotional and psychological aspects of your condition.
Common Symptoms of Chronic Lung Disease
Coronary bypass surgery, also known as coronary artery bypass grafting (CABG), is a critical medical procedure designed to restore blood flow to the heart muscles. As with any medical condition, early detection is key to successful treatment. In this blog, we will delve into the comprehensive array of symptoms associated with coronary bypass surgery disease, shedding light on the indicators that may prompt medical attention.
A word from our leaders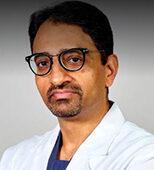 Dr. Hitesh Garg
Sector 45, Gurugram
Artemis Hospital Gurugram
CanWinn Foundation team has been working in an excellent way.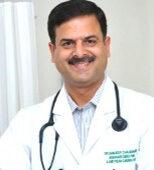 Dr. Sanjeev Choudhary
Artemis Hospital Gurugram
Marengo Asia Gurugram
CanWinn Foundation has taken a very unique step for the society.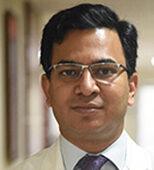 Dr. Subhash
Artemis Hospital Gurugram
Fortis Hospital Gurugram
Exceptional and in-depth service to common people by CanWinn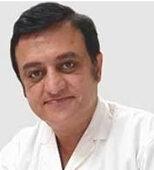 Dr. Arun Saroha
Artemis Hospital Gurugram
Max Hospital Gurugram
A Very dedicated team for the welfare of society.