Cutting-Edge Brain Surgery and Neurosurgery Treatment
Neurosurgery, also known as brain surgery, is a medical specialty that deals with the diagnosis, treatment, and management of disorders affecting the nervous system, including the brain, spinal cord, and peripheral nerves. This intricate field of medicine requires the expertise of highly trained neurosurgeons and state-of-the-art facilities. At Canwinn Hospital, we take pride in offering world-class neurosurgery treatments that combine cutting-edge technology with compassionate care to restore the lives of our patients.
Understanding the Reasons for Brain Surgery
Welcome to our informative page on the reasons for brain surgery. Brain surgery, also known as neurosurgery, is a complex medical procedure undertaken for a variety of reasons. In this article, we will explore some of the most common conditions and situations that may necessitate brain surgery.
Traumatic Brain Injury (TBI):

One of the most prevalent reasons for brain surgery is traumatic brain injury (TBI). TBIs can result from accidents, falls, or sports-related injuries. When the brain sustains significant damage, such as bleeding, swelling, or fractures, surgery may be required to relieve pressure, repair damaged tissue, or remove blood clots.

Brain Tumors:

Brain tumors can be benign (non-cancerous) or malignant (cancerous). Surgery is often a crucial component of treatment for brain tumors. Surgeons aim to remove as much of the tumor as possible while preserving healthy brain tissue. In some cases, surgery may be followed by radiation therapy or chemotherapy.

Aneurysms and Vascular Abnormalities:

An aneurysm is a weakened, bulging area in the wall of a blood vessel, typically an artery, in the brain. When an aneurysm ruptures, it can lead to a life-threatening condition called a subarachnoid hemorrhage. Brain surgery may be necessary to clip or coil the aneurysm to prevent further bleeding. Additionally, vascular abnormalities like arteriovenous malformations (AVMs) may require surgical intervention to prevent potential complications.

Epilepsy:

In some cases, people with epilepsy may not respond well to medications, and their seizures remain uncontrolled. In such situations, brain surgery can be an option. Procedures like a temporal lobectomy or corpus callosotomy can help reduce or eliminate seizures by removing or disconnecting the epileptic focus.

Hydrocephalus:

Hydrocephalus is a condition characterized by the accumulation of cerebrospinal fluid (CSF) in the brain, leading to increased intracranial pressure. Surgery is often necessary to insert a shunt or create a new CSF drainage pathway to alleviate the pressure and prevent brain damage.

Infections and Abscesses:

Severe brain infections or the formation of abscesses within the brain tissue may require surgical drainage and removal of infected tissue. This is done to prevent the infection from spreading and causing further damage.

Cerebral Hemorrhage:

A cerebral hemorrhage occurs when a blood vessel in the brain ruptures, leading to bleeding within the brain. Emergency brain surgery may be necessary to stop the bleeding, remove blood clots, and relieve pressure to minimize neurological damage.

Chiari Malformation:

Chiari malformation is a structural defect in the base of the skull and the cerebellum. It can cause symptoms such as headaches, neck pain, and difficulty swallowing. Surgical procedures, like posterior fossa decompression, can help relieve pressure on the brain and alleviate symptoms.
Canwinn Hospital for Neurosurgery Treatment
Expertise:

Our team of experienced neurosurgeons are leaders in their field, with extensive training and expertise in treating a wide range of neurological conditions. Whether you are dealing with a brain tumor, spinal cord injury, or a complex neurological disorder, our specialists have the knowledge and skills to provide the most effective treatment options.

Advanced Technology:

Canwinn Hospital is equipped with state-of-the-art technology and facilities to support the most advanced neurosurgical procedures. From minimally invasive techniques to the latest in neuroimaging, we use cutting-edge tools to enhance precision and minimize risks during surgery.

Personalized Care:

We believe in treating every patient as an individual with unique needs. Our team takes the time to understand your specific condition, concerns, and goals, allowing us to tailor a treatment plan that is best suited to your situation.

Comprehensive Services:

Whether you require brain surgery, spinal surgery, or treatment for peripheral nerve disorders, our comprehensive neurosurgery department is equipped to address a wide spectrum of neurological conditions.

Collaborative Approach:

At Canwinn Hospital, we emphasize a collaborative approach to care. Our neurosurgeons work closely with other specialists, including neurologists, radiologists, and physical therapists, to ensure a holistic treatment plan that considers all aspects of your health.
Symptoms of Brain Surgery Disease
Welcome to our comprehensive guide on the symptoms of Brain Surgery Disease. Brain Surgery Disease, also known as Craniotomy Disorder, is a medical condition that can arise as a result of brain surgery. While brain surgery is often performed to treat various neurological conditions, it can sometimes lead to a range of symptoms and complications. Understanding these symptoms is crucial for patients, caregivers, and healthcare professionals. In this article, we will delve into the common symptoms associated with Brain Surgery Disease to provide you with valuable information and insights.
A word from our leaders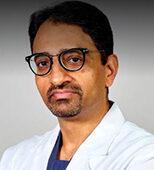 Dr. Hitesh Garg
Sector 45, Gurugram
Artemis Hospital Gurugram
CanWinn Foundation team has been working in an excellent way.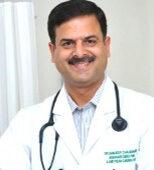 Dr. Sanjeev Choudhary
Artemis Hospital Gurugram
Marengo Asia Gurugram
CanWinn Foundation has taken a very unique step for the society.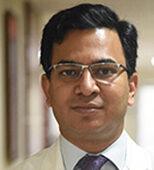 Dr. Subhash
Artemis Hospital Gurugram
Fortis Hospital Gurugram
Exceptional and in-depth service to common people by CanWinn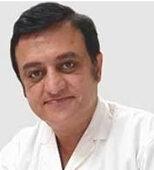 Dr. Arun Saroha
Artemis Hospital Gurugram
Max Hospital Gurugram
A Very dedicated team for the welfare of society.