Asthma Disease and Lungs Allergy Treatment at Our Canwinn Hospital
Welcome to Canwinn Hospital, your trusted partner in managing and treating asthma in Gurugram. We understand that asthma can be a challenging condition, affecting the lives of millions worldwide. Our dedicated team of healthcare professionals is committed to providing you with the highest quality care and personalized treatment options to help you breathe easier and lead a healthier life.
Asthma Disease and lung allergies are common respiratory conditions that affect millions of people worldwide. These conditions can significantly impact one's quality of life, making it essential to seek timely and effective treatment. Canwinn Hospital is a renowned healthcare facility dedicated to providing comprehensive care for individuals dealing with Asthma Disease and lung allergies. In this article, we will explore the various aspects of Asthma Disease and Allergy Treatment at Canwinn Hospital, including diagnosis, management, and patient support.
The Reasons Behind Asthma Disease
Asthma Disease is a chronic respiratory condition that affects millions of people worldwide. While there is no single cause of asthma, it is widely recognized as a complex interplay of genetic, environmental, and lifestyle factors. In this article, we will delve into the reasons behind asthma, shedding light on the various factors that contribute to the development and exacerbation of this condition.
Genetic Predisposition:

Asthma often runs in families, indicating a strong genetic component. If one or both of your parents have asthma, you are at a higher risk of developing the condition. Several genes have been linked to asthma, although the precise genetic mechanisms are still being studied.

Environmental Factors:

a. Allergens: Allergens like pollen, dust mites, pet dander, and mold can trigger asthma symptoms in individuals who are sensitive to them. Allergic asthma is a common subtype of the condition.

Air Pollution: Exposure to air pollutants, such as smoke, smog, and fine particulate matter, can irritate the airways and worsen asthma symptoms.

Occupational Exposures: Some workplaces expose employees to irritants or allergens, which can lead to occupational asthma.

Respiratory Infections: Viral respiratory infections, especially in childhood, can increase the risk of developing asthma or exacerbate existing symptoms.

Lifestyle Factors:

a. Smoking: Both active smoking and exposure to secondhand smoke are associated with an increased risk of asthma development and worsening of symptoms.

Obesity: Obesity has been linked to higher rates of asthma, possibly due to the inflammation and reduced lung function associated with excess weight.

Physical Activity: While regular physical activity is generally beneficial, strenuous exercise in cold, dry air can trigger asthma symptoms in some individuals (exercise-induced bronchoconstriction).

Early Childhood Exposures:

Children exposed to certain factors during their early years may have an increased risk of developing asthma:

Maternal Smoking: Smoking during pregnancy increases the likelihood of a child developing asthma.

Respiratory Infections: Severe respiratory infections in infancy can contribute to asthma risk.

Antibiotic Use: Overuse of antibiotics in early childhood has been associated with a higher risk of asthma.

Psychological Factors:

Stress and anxiety can exacerbate asthma symptoms in some individuals. Learning to manage stress and practice relaxation techniques can be helpful in managing the condition.

Gastroesophageal Reflux Disease (GERD):

GERD can cause acid to flow back into the esophagus and possibly into the airways, triggering asthma symptoms in some individuals.

Hormonal Changes:

Hormonal changes, such as those that occur during pregnancy or the menstrual cycle, can sometimes affect asthma symptoms.
Canwinn Hospital for Asthma Treatment
Expertise:

Our team of pulmonologists and respiratory therapists are highly skilled and experienced in the field of asthma management.

Comprehensive Care:

We offer a wide range of services, from diagnosis to long-term management, all under one roof.

Patient-Centered Approach:

We prioritize your needs and preferences, ensuring you are an active participant in your asthma care.

State-of-the-Art Facilities:

Canwinn Hospital is equipped with advanced diagnostic tools and treatment options to provide the highest quality care.

Community and Support:

We understand that managing asthma can be challenging, so we offer support groups and resources to connect you with others who share your journey.
Symptoms of Asthma Disease
Asthma Disease is a chronic respiratory condition that affects millions of people worldwide. It is characterized by the inflammation and narrowing of the airways, leading to various symptoms that can range from mild to severe. Understanding the symptoms of asthma is crucial for proper management and improving the quality of life for individuals living with this condition. In this article, we will explore the common symptoms of asthma and how to recognize them.
A word from our leaders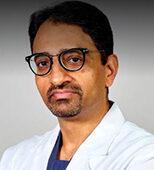 Dr. Hitesh Garg
Sector 45, Gurugram
Artemis Hospital Gurugram
CanWinn Foundation team has been working in an excellent way.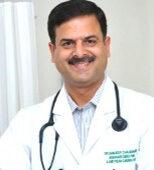 Dr. Sanjeev Choudhary
Artemis Hospital Gurugram
Marengo Asia Gurugram
CanWinn Foundation has taken a very unique step for the society.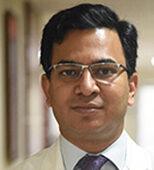 Dr. Subhash
Artemis Hospital Gurugram
Fortis Hospital Gurugram
Exceptional and in-depth service to common people by CanWinn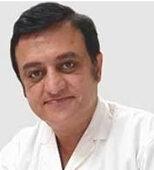 Dr. Arun Saroha
Artemis Hospital Gurugram
Max Hospital Gurugram
A Very dedicated team for the welfare of society.