Comprehensive Arthritis Disease Treatment at Our Canwinn Hospital
Arthritis Disease is a common yet debilitating condition that affects millions of people worldwide. It is a term encompassing over 100 different types of joint-related disorders, characterized by inflammation, pain, and stiffness. For individuals grappling with the daily challenges of arthritis, seeking treatment at a specialized hospital can make a world of difference in managing their condition. In this article, we will explore the importance of specialized arthritis treatment hospitals, the various treatment options they offer, and how they empower patients to regain control over their lives.
Inflammatory Arthritis Disease encompasses a group of autoimmune diseases that cause chronic inflammation in the joints. Conditions such as rheumatoid arthritis, psoriatic arthritis, and ankylosing spondylitis can have a profound impact on a person's quality of life. At Canwinn Hospital, we understand the physical and emotional toll that inflammatory arthritis can take on our patients. That's why we offer a comprehensive approach to treatment, focusing on alleviating pain, reducing inflammation, and improving overall well-being.
The Reasons Behind Arthritis Disease
Genetics:

One significant reason behind arthritis is genetics. Family history plays a crucial role in determining your susceptibility to arthritis. If you have close relatives, such as parents or siblings, who have been diagnosed with arthritis, your risk of developing the condition is higher. Certain genes may increase your susceptibility to inflammatory types of arthritis, such as rheumatoid arthritis.

Age:

Age is a prominent factor in the development of arthritis. While it can affect people of all ages, it is more common in older adults. Osteoarthritis, the most prevalent type of arthritis, often occurs as a result of the natural wear and tear of joints over time. As we age, the cartilage that cushions our joints may deteriorate, leading to arthritis symptoms.

Autoimmune Disorders:

Some forms of Arthritis Disease, like rheumatoid arthritis, are autoimmune diseases. In these conditions, the immune system mistakenly attacks healthy joint tissues, leading to inflammation and joint damage. The exact cause of these autoimmune responses is not fully understood, but they often involve a combination of genetic and environmental factors. 

Joint Injuries:

Past joint injuries or trauma can increase the risk of developing arthritis. When a joint is injured, it may not heal perfectly, leaving it more vulnerable to arthritis later in life. Sports injuries, accidents, or fractures can damage the joint's structure and lead to arthritis symptoms over time.

Lifestyle Factors:

Certain lifestyle factors can contribute to the development of arthritis. Obesity, for example, puts added stress on weight-bearing joints, such as the knees and hips, increasing the risk of osteoarthritis. Smoking has also been linked to an increased risk of rheumatoid arthritis. Additionally, a sedentary lifestyle can contribute to joint stiffness and muscle weakness, exacerbating arthritis symptoms.

Infection:

In some cases, Arthritis Disease can result from an infection within a joint. Bacterial or viral infections can trigger an inflammatory response in the affected joint, leading to arthritis. Timely treatment of these infections is crucial to prevent long-term joint damage.

Environmental Factors:

Environmental factors, such as exposure to pollutants, can also play a role in the development of certain types of arthritis. Researchers are studying the potential links between environmental toxins and autoimmune arthritis, although more research is needed in this area.
Treatment Options at Specialized Arthritis Hospitals
Medication: Arthritis Disease

 management often begins with medications, such as nonsteroidal anti-inflammatory drugs (NSAIDs), disease-modifying antirheumatic drugs (DMARDs), and biologics. Specialized hospitals employ precise dosing and monitoring to ensure patients receive the right medications for their condition.

Physical Therapy:

Physical therapists at these hospitals work closely with patients to improve joint function and reduce pain. They design customized exercise regimens tailored to the specific needs and limitations of each individual.

Occupational Therapy:

Occupational therapists help patients learn techniques to perform daily tasks with less pain and strain. They offer guidance on joint protection, assistive devices, and ergonomic adjustments to improve quality of life.

Joint Injections:

Specialized hospitals may offer joint injections of corticosteroids or hyaluronic acid to reduce inflammation and pain in affected joints.

Surgery:

When conservative treatments do not provide relief, surgical interventions become necessary. Specialized hospitals have skilled orthopedic surgeons who can perform joint repair or replacement surgeries, such as knee or hip replacements.

Lifestyle Management:

Arthritis hospitals emphasize lifestyle modifications, including weight management, dietary changes, and stress reduction techniques, to minimize the impact of arthritis symptoms.
Symptoms of Arthritis Disease
Arthritis Disease is a common and often misunderstood medical condition that affects millions of people worldwide. It encompasses a group of over 100 different types of joint disorders, each with its unique characteristics. While the specific symptoms of arthritis can vary depending on the type and severity of the condition, there are some common signs and symptoms that are indicative of arthritis. Understanding these symptoms is crucial for early diagnosis and effective management. 
A word from our leaders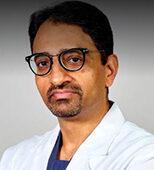 Dr. Hitesh Garg
Sector 45, Gurugram
Artemis Hospital Gurugram
CanWinn Foundation team has been working in an excellent way.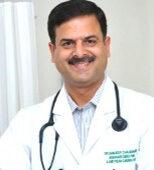 Dr. Sanjeev Choudhary
Artemis Hospital Gurugram
Marengo Asia Gurugram
CanWinn Foundation has taken a very unique step for the society.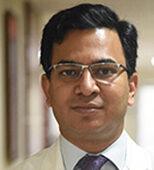 Dr. Subhash
Artemis Hospital Gurugram
Fortis Hospital Gurugram
Exceptional and in-depth service to common people by CanWinn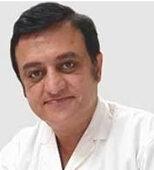 Dr. Arun Saroha
Artemis Hospital Gurugram
Max Hospital Gurugram
A Very dedicated team for the welfare of society.