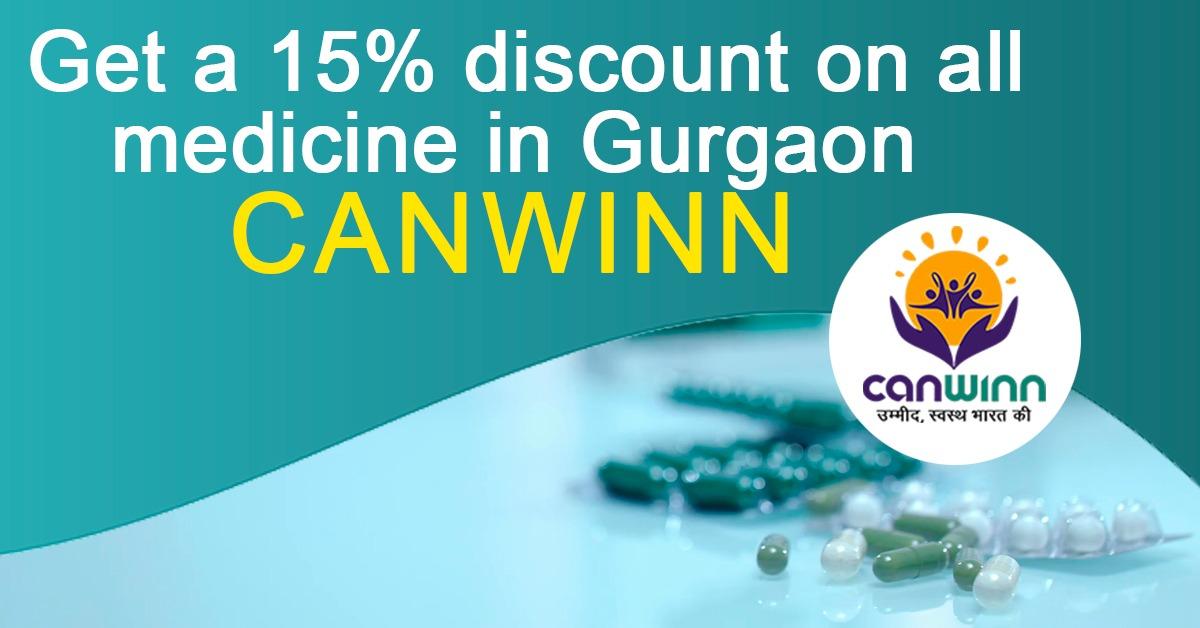 For the Welfare of people, Canwinn Foundation has started many social services that include a 15% discount on all medicine in Gurgaon. Till now, people are using this service very smoothly. This service provides home delivery of medicines with a 15% discount.
Note: If you are not aware of this service, contact Canwinn Foundation today to know and avail services.
Get 15% discount on all medicine in Gurgaon- Canwinn
Do not bother to go out in the market and rush for the medicines because the home delivery service of medicines is available with a 15% discount. Moreover, medicines are included in the essential commodities that mean it is the common need of every person. Required medicine can not be ignored or taken for granted.
Where some people are already having the long term diseases, some are experiencing aches and the common cold. No matter what the reason is, medicines are necessary and for this necessity, we don't have to go out in the crowd. Just order them online and experience hassle-free services.
Call Canwinn – Help line No:- +91-9654000098
How can I avail of the home delivery service of medicines by the Canwinn Foundation?
We are happy to inform you that getting online medical services is not as hard as you think. Ordering online medicines is very simple and easy. All you will have to do is:
Contact the Canwinn Foundation
Ask for your medicines to the concerned person
Provide him your address and other details if asks any
Do not forget to mention if you require medicines urgently
The person will let you know the expected delivery time
Receive your free home delivery with a 15% discount on ordered medicines
Is it safe and secure for me to order online medicines?
Canwinn Foundation does not get medicines from the uncertified stores. It is completely safe to get medicines directly at your home. After receiving your order, the concerned person goes for getting your medicines. After that, they get checked for quality and quantity before dispatching your parcel. The delivery boy safely delivers the medicines at your doorstep without any delays or over-charges.
Do I require a prescription from a doctor to order the medicines?
It is important to show your prescription to avail of the medicines. Only the right prescribed medicines are eligible to deliver.
If you do not have a prescription, ask your doctor. Either your health care provider will give you the prescription on a paper or he will send you on your mobile. You can show the prescription by e-mailing the Canwinn foundation.
Above all, use the services of the Canwinn Foundation without any doubts. If there are more convenient and beneficial services are available, then why you are taking trouble in finding such common things? You can easily order any medicine in Gurugram and get a 15 percent discount on all. It is an extremely beneficial and efficient service this Canwinn has been providing. It saves both your time and money.
If you still have any doubts, consider contacting them today!
Call Canwinn – Help line No:- +91-9654000098