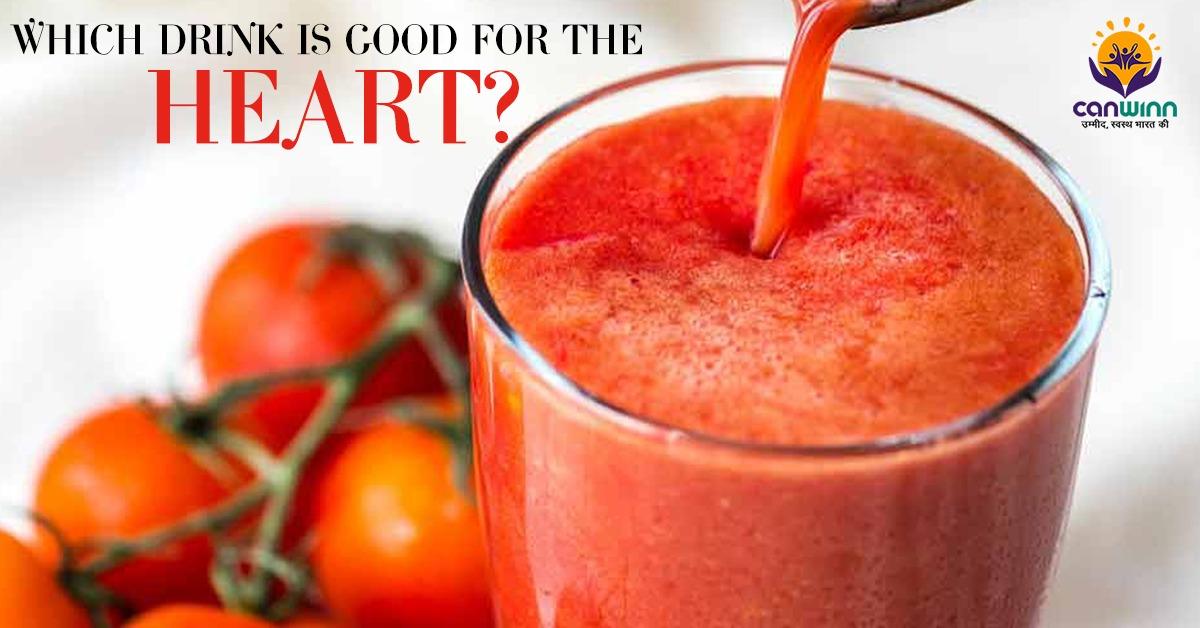 Keeping your heart healthy is not just vital for keeping away heart disease, but it also promotes overall body performance. Some of you may be looking for something to drink that can be good for the heart. Therefore, Canwinn Foundation will share which drink is good for the heart. So, let's dive into heart-healthy drink recipes.
Quick beverages for a healthy heart!
In the scorching heat, it looks so easy to grab a bottle of cold drink. But often, we don't think about soda and sugar present in them that can be followed with adverse effects on health. These chilled and packed drinks can rapidly blare your sugar levels and make you feel dizzy, dehydrated, and low-on-energy.
Considering your heart health, soda-based cold drinks come with no benefits. If you regularly consume these beverages, the risks of heart attacks, strokes, and other metabolic disorders will increase. In conclusion, go for unprocessed drinks like freshly squeezed juices because fruits are good for the heart to provide nutrients to your body.
Caffeine based drinks without sugar
A cup of coffee that is not brewed with heavy cream or a lot of sugar can actually be good for health. Furthermore, caffeine-rich tea with a melange of spices like cinnamon, cloves, and holy basil improves your heart health. Tea and coffee maintain healthy metabolism.
Caffeine comprises antioxidants like polyphenols. These antioxidants support shielding the body from cell damage caused due to free radicals. Use cold coffee with ice and milk that will both quench your thirst and improve your health. In summer day, you can drink up ice tea that does not need milk and sugar.
Detox water
There is no need for sugar-loaded drinks while you can have far better options. You can make your own detox drink, which is good for your health. Use melange of herbs, spices, fruits, and foods good for the heart. Of course, the right ingredients in the right amount can promote your heart health. Some homemade detox drinks are proven to be useful for reducing your weight, triglyceride levels, and clearing your organs.
To make a healthy drink for your heart, try the given below steps:
Ingredients
Take 1 lt water
Add ½ apple chunks
½ lemon slices
4-5 mint leaves
2-inch cinnamon into two small pieces
Process
Mix all the ingredients and refrigerate them
You can add some honey and lemon juice
Drink this detox drink any time a day. Just like that, you can make more detox drinks like strawberries, cinnamon, apple cider vinegar, ginger, beetroot, and carrots.
Are some smoothies and shakes healthy for the heart?
Of course, smoothies and shakes can fill up your summer body nutrient requirements. You can use low-fat milk choices like almond milk, oats milk, or homemade yogurt. With heart-healthy drink recipes, almond milk promotes heart health as it contains vitamin E and omega-3 fatty acids.
Similarly, oats aid in lowering LDL levels, unclogging of arteries, and reducing the risk of coronary diseases. It is because oats are a rich source of beta-glucans. Add nutritional berries, heart-healthy fruits, and greenies such as broccoli, spinach, etc.
Which fruit juice is good for heart patients?
Beets.
Berries.
Red Grapes.
Any green veggies.
Pitaya, chia, and acai.
Which fruits are good for the heart?
Fruits good for the heart are as follows:
Apples
Apricots
Bananas
Berries
Cantaloupe
Oranges
Grapefruit
Kiwi
Papaya
Peaches
Final Words
Take care of your heart health by eating and drinking healthy foods that are loaded with nutrients. Also, it is crucial to guard your heart against chronic conditions. And therefore, you can surely protect it with good food and drinks. Avoid harmful foods that can lead to various diseases.
Stay connected with Canwinn Foundation to know more healthy tips!