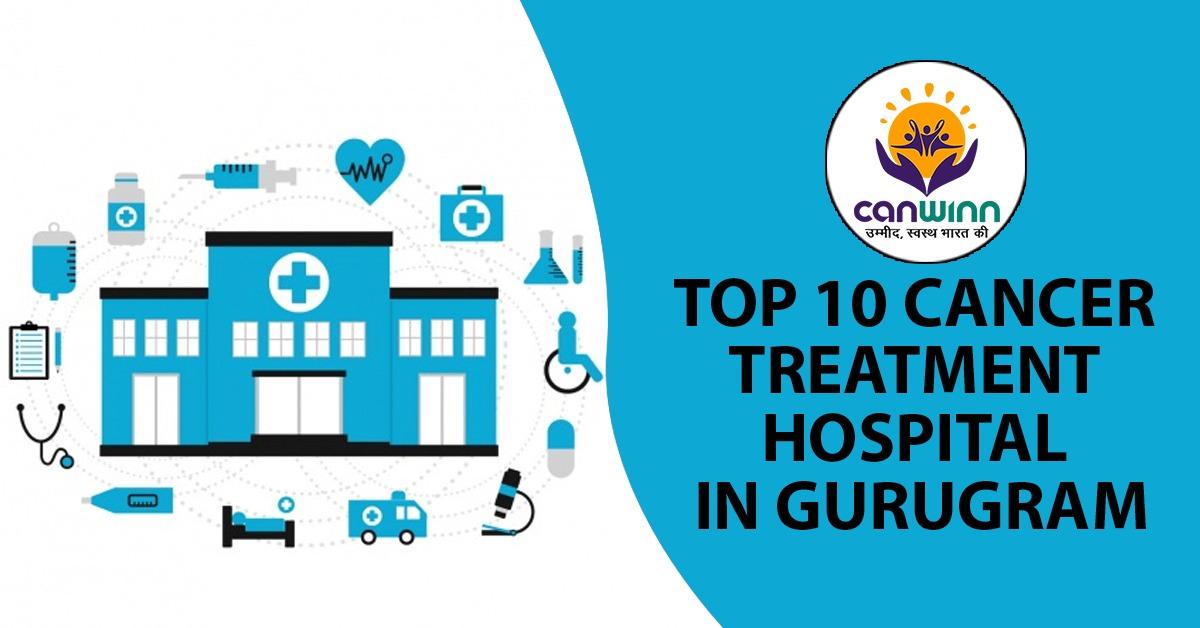 Cancer is a disease that can change a person's whole life. The treatment is not 100% guaranteed. However, every cancer patient wants to get the best cancer treatment.
Today, Canwinn Foundation is sharing the top 10 cancer hospitals in Gurugram. If you or any of your known is having cancer, this list of the best cancer hospital will be useful for you. Moreover, you can always contact Canwinn for the approach to the best and affordable cancer treatment. This NGO is associated with many best cancer treatment hospitals in Gurugram.
First of all, we would like to inform you that you can get a free consultation from the best doctors online. Therefore, you do not have to go out to see a doctor. Just sit at your home and aks for any health issue online.
List of the cancer hospitals in Gurugram
1.CK Birla Hospital
Multi-Speciality Hospital
Block J, CK Birla Hospital, Mayfield Garden, Sector 51, Gurugram, Haryana 122018
Open 24 x 7
2.Fortis Memorial Research Institute
Multi-Speciality Hospital
Sector – 44, Opposite HUDA City Centre, Gurugram, Haryana 122002
MON-SUN 08:00 AM-08:00 PM
3.Artemis Hospital
Multi-Speciality Hospital
Sector 51, Gurugram, Haryana 122001
Open 24 x 7
4.Paras Hospitals
Multi-Speciality Hospital
Phase- I, Paras Hospitals, C-1, Sushant Lok Phase I, Sector 43, Gurugram, Haryana 122002
Open 24 x 7
5.Max Hospital
Multi-Speciality Hospital
B Block, Sushant Lok 1, Near Huda City Centre, Gurugram, Haryana 122001
MON-SUN 08:00 AM-09:00 PM
6.Medanta-The Medicity
Multi-SpecialityHospital
CH Baktawar Singh Rd, near Olympus, Medicity, Islampur Colony, Sector 38, Gurugram, Haryana 122001
Open 24 x 7
7.Millennium Cancer Center
Sector 44, Gurgaon
Open Mon-Sat 10:00 AM-06:00 PM
8.Dharamshila Narayana Superspeciality Hospital
Plot 3201, Block – V, DLF Phase – III, Nathupur, Sector 24, Gurugram, Haryana 122002
Open 24 hours
9.Narayana Superspeciality Hospital, Gurugram
Sector 24, Gurugram, Haryana 122002
Open 24 hours
10.Geeta Nursing Home
No. 3 H, New Colony, Sector 7, Gurgaon – 122001
Monday – Saturday : 10.30 AM – 2.30 PM
(Lunch: 5.30 PM – 7.30 PM )